2015
Marko Dragojevic
Assistant Professor of Communication, University of Kentucky
Marko Dragojevic is an Assistant Professor in the Department of Communication at the University of Kentucky. He studies language and interpersonal/intergroup communication. In particular, his research focuses on the communicative significance of linguistic variation – that is, differences in language use, including the use of different accents, dialects, and languages. His research tries to answer three broad questions: (1) How do we evaluate different language varieties and the speakers who use them? (2) How do those evaluations influence our own and others' communicative behavior? (3) What are the cognitive and affective processes underlying those effects? He pursues these questions in three related lines of research: language attitudes, linguistic accommodation, and linguistic framing in persuasion.
2014
Theresa de los Santos
Assistant Professor of Communication, Pepperdine University
Theresa is an Assistant Professor of Communication at Pepperdine University in Malibu. Her research interests focus on news effects and emotion. Theresa's dissertation examined how discrete emotions (anger, hope, and fear) influence the selection, processing, and sharing of online news information.
Ryan Fuller
Assistant Professor, University of Arkansas, Little Rock
Ryan Fuller is Assistant Professor in the Department of Speech Communication at the University of Arkansas, Little Rock. His research interests focus on conflict framing, negotiations, labor unions, and organizational communication.  His doctoral dissertation centered on how entertainment unions frame changes in a disruptive and conflict-ridden industry. He teaches conflict management at the undergraduate and graduate levels, and organizational communication at the graduate level.
Lisa Leombruni
Development Associate, NOVA / WGBH Educational Foundation; Program Manager, UCSB Bren School of Environmental Science & Management
Lisa works in the NOVA Science Unit to help develop ideas and raise money for new science television programs for PBS; she also oversees research and evaluation studies on NOVA programming. Additionally, she lectures at UCSB's Bren School of Environmental Science & Management on strategic environmental communication and media. She received a Master of Environmental Science from the Yale School of Forestry & Environmental Studies in 2009 and a Bachelor of Arts in Biology from Brandeis University in 2005.
Justin W. Lipp
Director of the Faculty Center, Sonoma State University
Justin directs the Faculty Center at Sonoma State University, a collaboration between Academic Affairs and Information Technology. The Faculty Center serves as a hub for innovation and support for educational technology, course and program assessment, and faculty development. The Center also supports a variety of internal and external grants in faculty professional development and instructional innovation.
Ryan Medders
Assistant Professor, California Lutheran University
Ryan is an Assistant Professor of Communication at California Lutheran University. His research addresses the social and psychological effects of the media with a focus on credibility and news. He teaches courses in mass communication, research methods, political communication, and international media. His dissertation examined the influence of credibility and need for cognition on selective exposure to partisan news on the Internet.
Anne Merrill
Post-Doctoral Lecturer, Penn State University
Anne is a post-doctoral lecturer in the Department of Communication Arts and Sciences at Pennsylvania State University and will start a tenure-track assistant professor position there in 2015.  Her research interests lie within interpersonal, relational, and family communication, focusing on processes such as information regulation (i.e., topic avoidance, disclosure, secrecy, and privacy), conflict, uncertainty, stress, and coping.  Anne's dissertation examined the extent to which romantic partners' sense of couple identity predicts their communicative and physiological management of stress and conflict in their relationship.
Christopher Seaman
Survey Research Analyst, UC Santa Barbara
Christopher is a Survey Research Analyst for the Institutional Research, Planning and Assessment (IRPA) group in the Office of the Assistant Chancellor, Budget & Planning. He is responsible for all aspects of survey research projects conducted by IRPA on behalf of the University's Senior officers, administrators, and academic departments conducting surveys for assessment. This includes consultation, questionnaire design, programming, survey administration, data processing, data analysis, and report writing.  In addition, he works as a freelance consultant providing data analysis services and research solutions to a variety of clients from diverse backgrounds. Past projects have included GIS data analysis, survey questionnaire feedback and construction, and descriptive and inferential statistical analysis of survey and experimental data.
Chan Thai
Cancer Research Training Award Post-Doctoral Fellow, National Cancer Institute
Chan is a post-doctoral fellow in the Health Communication and Informatics Research Branch at the National Cancer Institute where her work focuses on physical activity and nutrition attitudes and behaviors among children and their parents in the United States.  Her research interests include health and cancer communication, program evaluation, media literacy, and information processing and outcomes such as dietary behavior, food purchasing behaviors, and physical activity.  Chan's dissertation focused on the initial development of a measure for media literacy based on Potter's Cognitive Model of Media Literacy. 
2013
M. Desiree Aldeis
Lecturer, University of California Santa Barbara
Desiree is a Lecturer in the Department of Communication at UCSB. Her research interests include the dark side of interpersonal and family communication. Desiree's dissertation examined the effects of discovering putative secrets in romantic relationships.
Courtney W. Davis
Assistant Professor, Azusa Pacific University
Courtney's research interests include organizational membership, specifically focused on organizational entry and exit, in addition to intergenerational communication and organizational identification.  Having fully enjoyed her collegiate experience at the University of Southern California and doctoral work at UC Santa Barbara, Courtney is passionate about coaching and equipping undergraduate students for their post-collegiate endeavors, engaging others in research with practical and meaningful implications, and encouraging growth in people, groups, processes, and organizations.
Bernadette Gailliard
Assistant Professor, Rutgers University
Organizational Communication, Race, Gender, Class, Identity Negotiation, Identification, Member Assimilation
Jessica Gasiorek
Assistant Professor, Department of Communicology, University of Hawaii at Manoa
Dr. Gasiorek is currently an assistant professor in the Department of Communicology at the University of Hawaii at Manoa. Her research focuses on message processing and its effects on perceptions of communication, social dynamics, and people's subjective well-being. She pursues three related lines of research, focusing on (1) communication (non)accommodation and message processing; (2) the role of communication in experiences of successful aging; and (3) problematic communication in cross-cultural and cross-linguistic medical interactions. Her published work includes both empirical articles and book chapters on these topics, and she is the 2014 recipient of International Association of Language and Social Psychology (IALSP)'s James J. Bradac Early Career Award. She is also actively involved in NCA's Communication and Aging Division, ICA's Intergroup Communication Interest Group, and IALSP.
For more information, see: https://jgasiorek.wordpress.com/
Cynthia DeMartino
Director, Center for Teaching and Learning, California Lutheran University
As the Director of the Center for Teaching and Learning, a researcher, and a professor, my goal is to advance the use of techniques and technologies that promote student learning. I achieve this via rigorous research in the scholarship of teaching and learning, and by implementing teaching development workshops for Cal Lutheran faculty. My areas of research and faculty support include culturally responsive teaching, blended learning, and supporting graduate student writing.
Rebekah Pure
Survey Manager, National Opinion Research Center, University of Chicago
Bekah earned her B.A. in Speech Communication from the University of Illinois at Urbana-Champaign in 2007, and her M.A. in 2010 from UCSB. Her master's thesis looked at the psychological consequences of online and offline victimization. Rebekah's current research looks at online privacy behavior and the constitutional issues surrounding online privacy, credibility in a social media environment, and aggression in the digital age. 
Stephanie Robbins
Assistant Professor, School of Communication Studies, Ohio University
Stephanie (Robbins) Tikkanen, Ph.D., is an assistant professor in the School of Communication Studies at Ohio University. Dr. Tikkanen's research program focuses on the growing role of new media (e.g., social networking sites, mobile phones) in interpersonal relationships. Specifically, she takes a theoretical and quantitative approach to understanding the way in which channel and structural features interact with individual and relational motivations to affect interpersonal processes across relational types, including families, romantic partners, and friends. Her work has been published in outlets such as Journal of Communication, Health Communication, Journal of Language and Social Psychology, and Communication Research Reports, as well as competitive papers presented at national conferences. In 2011, Dr. Tikkanen was awarded the Top Thesis Award from the Interpersonal Communication Division of ICA, and won the 2014 Top Dissertation Award from the Human Communication and Technology Division at NCA. She values her role as a teacher-scholar and holds a Certificate in College and University Teaching from UCSB and has been awarded department-level and university-wide recognition for excellence in teaching. At OU, she teaches graduate and undergraduate courses on topics such as interpersonal communication, nonverbal communication, empirical research methods, and social media.
Amber Westcott-Baker
Assistant Professor, University of Maryland
Persuasion, Health Communication, Media Enjoyment, Media Cognitive and Emotional Processes
Jinguang (Andrew) Zhang
Assistant Professor, University of Hawai'i at Manoa   
Intergroup and Media Communication
2012
Amanda Denes
Assistant Professor, Director of Graduate Studies, Department of Communication, University of Connecticut
Amanda Denes is an Assistant Professor and Director of Graduate Studies in the Department of Communication at the University of Connecticut. Her research focuses on communication in various types of interpersonal relationships such as romantic relationships, parent-child relationships, and friendships. Much of her work looks at the association between communication in interpersonal relationships and people's physiological, psychological, and relational health. In particular, she is interested in why individuals disclose information about themselves to others, how they disclose that information, and the effects of such disclosures on individuals and their relationships. Her research has been published in such outlets as Human Communication Research, Communication Research, and Personal Relationships, and her study on pillow talk published in Communication Monographs is listed as one of the journals top 10 most read articles. Dr. Denes' research looking at the relationship between communication, hormones, and sexuality has been funded by such organizations as the Foundation for the Scientific Study of Sexuality and The Kinsey Institute for Research in Sex, Gender, and Reproduction. Her research on pillow talk has been featured in over 100 news and media outlets, such as Women's Health Magazine, Men's Health Magazine, ABC News Radio, CNN Health, Jezebel, Refinery29, and Discovery News.
Jody Jahn
Assistant Professor, University of Colorado-Boulder
Jody holds a PhD in Organizational Communication from UC Santa Barbara. She worked a year as a postdoc with the UCSB Department of Communication before joining the CU faculty. Her current research examines how wildland firefighting workgroups collectively develop techniques for navigating hazards. This research is driven by theories of high reliability organizing (HRO) and communication constitutes organization (CCO). Jody was the 2012 recipient of the UCSB Lancaster Dissertation Award for the Social Sciences, and the 2013 recipient of the W. Charles Redding Dissertation Award from the Organizational Communication division of the International Communication Association. Jody earned an MA in Communication from UCSB (2008) and a BS in Communication from University of Idaho (2001). Prior to graduate school, she spent eight boreal summers as a wildland firefighter and two austral summers in Antarctica working in a logistical support capacity for the US Antarctic Program.
Andrea Joseph
Paul Kang
Abigail Prestin
Was Social Scientist, Center for Tobacco Products, Federal Drug Administration (deceased)
Abby's research focused on the use of media and technology to engage psychological, social, and behavioral processes that reduce cancer risk. Within this area, she explores the influence of cognition and emotion on persuasive outcomes of health communication, the utility of emotion theory to inform the design of empowering health messages, and the implications of social media for health communication. Abby completed a postdoctoral fellowship at the National Cancer Institute prior to beginning her current position as a social scientist in the Office of Science at the FDA's Center for Tobacco Products. In this role, she conducts research on issues related how communication about tobacco products (e.g., labeling, advertising, marketing, health warnings) affects consumers' knowledge, attitudes, and use of those products. She also provides scientific support in the development and evaluation of youth-targeted anti-tobacco public education campaigns. Her master's thesis won the 2009 Thesis of the Year Award from the ICA/NCA Health Communication Division, and her dissertation was awarded the 2013 Kyoon Hur Dissertation Award from ICA's Mass Communication Division.
Jiyeon So
Assistant Professor, University of Georgia
Her dissertation was entitled "Risk convergence model: A model of media's influence on self-other social distance and personal risk perceptions." Dr. So was the recipient of Thesis of the Year Award from the Health Communication Divisions of the National Communication Association (NCA) and International Communication Association (ICA). She has also won three top paper awards from NCA and ICA. With interests in health communication, media, and risk communication, Dr. So has a steady track record of publishing theory-driven research in top journals in communication in general as well as in health communication journals.
Kimberly Stoltzfus
2011
Grace
Anderson
Assistant Professor, Samford University, Birmingham, Alabama
My research interest is two pronged. First, I research intercultural communication and how the (cultural) groups to which people belong shape their behavior and communication patterns. Second, I research the way women become aggressive towards other women, many times indirectly or by exploiting a mutual social group. These forms of aggression include gossip, spreading rumors, and social exclusion. Both lines of my research utilize evolutionary theory to explain human behavior. Many of the factors that influenced our human ancestors still influence our behavior in present day. For instance, women tend to communicate indirect aggression rather than physical aggression typical of men because women are more likely to experience injury from physical aggression in comparison to men. Physical strength or brawn does not influence aggression among women, rather I found that women's physical attractiveness in comparison to their rival will predict their aggression. Women become aggressive towards rivals who are less attractive because they feel entitled to succeed during competition over mates. In terms of intercultural communication, my research (in collaboration with others) has found that humans avoid those of different nationalities when in environments high in pathogens because they do not share similar immunity to pathogens. A person from another country may be immune but in fact carry pathogens that could make a person of another nationality very ill, perhaps fatally ill. This evidence suggests that humans have evolved to avoid foreign others when primed by pathogens in the environments. These are some of the ways in which ancestral factors predict human communication in the present day, and this will continue to be the focus of my research about gender and intercultural communication in the future. Dissertation Title: Aggression among Women is Calibrated by Physical Attractiveness, Machiavellian Intelligence, but not Ovulatory Fertility: An Experimental Test of the Recalibration Theory of Anger.
Beverly Bondad-Brown
Director of Academic Technology, California State University, Los Angeles
Beverly A. Bondad-Brown, Ph.D. is currently the Director of Academic Technology at California State University, Los Angeles.  As the Director of Academic Technology in the Center for Effective Teaching and Learning (CETL), she provides strategic leadership in employing technology to advance teaching and learning at Cal State LA.  This includes faculty development for the campus learning management system, the campus' active learning classrooms, and overseeing programming for faculty who wish to redesign courses to the flipped, hybrid, and/or fully online formats. Dr. Bondad-Brown received her B.A. in Communication from the University of California San Diego, an M.A. in Instructional Technology and Media from Teachers College, Columbia University, and a Ph.D. in Communication from UC Santa Barbara in 2011.
K
aty Pearce
Assistant Professor, University of Washington
Katy E. Pearce is an assistant professor in the Department of Communication at the University of Washington and also holds an affiliation with the Ellison Center for Russian East European, and Central Asian Studies. She specializes in technology and media use in the Former Soviet Union. Her research focuses on social and political uses of technologies and digital content in the transitioning democracies and semi-authoritarian states of the South Caucasus and Central Asia, but primarily Armenia and Azerbaijan. She has a BA in Armenian Studies and Soviet Studies from the University of Michigan, an MA in International Studies from the University of London School for Oriental and African Studies, and a PhD in Communication from the University of California, Santa Barbara, and was a Fulbright scholar (Armenia). Blog: http://katypearce.net/cv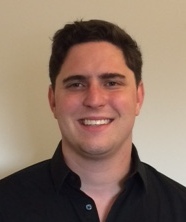 Spencer Nicholls
Content Producer (Technology), LinkedIn Learning - Carpinteria, California
Spencer Nicholls currently works as a Content Producer in the technology library at LinkedIn Learning (https://linkedin.com/learning). He works with instructors and subject matter experts to help take their expertise and translate it into high-quality, instructionally sound, and engaging videos that allow individuals build their understanding of technology, data science, security, and other systems through LinkedIn's online learning platform.