Professor Emeritus
Technology Management Program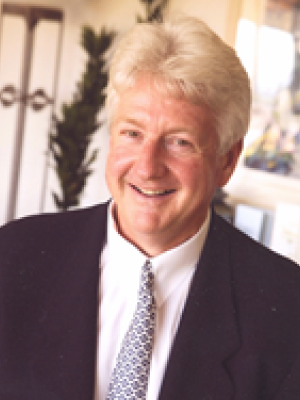 Bio
In 2013 Dave Seibold became Professor and Vice Chair of the Technology Management Program in the College of Engineering, where he has also been Director of the Graduate Program in Management Practice since 2005.
He was a member of the Department of Communication as a Professor from 1990, and served as Department Chair from 1998-2004.  Formerly he was a faculty member at Purdue University (1975-1976) and the University of Illinois at Urbana-Champaign (1976-1990), having earned a B.A. at Iona College (Summa Cum Laude), an M.A. at the University of Michigan, and a Ph.D. at Michigan State University. He also has been a distinguished visiting professor and lectured at more than two dozen universities worldwide, and he has received several teaching honors including campus teaching excellence and professional society teaching awards. 
Dave has published more than 125 scholarly works -- books, journal articles, chapters, and delivered more than 200 conference papers and scholarly presentations, in four areas that represent his continuing research interests: communication and interpersonal influence (persuasion, compliance-gaining, motivation); group communication (structuration of decision making, argument and influence processes, facilitation of meetings, problem-solving techniques); organizational communication (participation structures and processes, temporality in workgroups, innovation and organizational change, management and strategic communication); and applied communication (bridging theory and practice, organizational training and development, evaluation of communication programs).
Recipient of more than a dozen "top paper" awards at scholarly conferences, his published research also has been recognized by the National Communication Association with Golden Anniversary Monograph Awards in 1976, 1981, and 1986, and the Charles Woolbert Research Award in 1989 for research that has stood the test of time. In 2000 and 2008 he received the Dennis S. Gouran Research Award from the NCA Group Communication Division for the best article published in the preceding year by a division member.  He also was the 1999 recipient of the Gerald M. Phillips Award for Distinguished Applied Communication Scholarship. In 2004 Dave was named a Distinguished Scholar by the National Communication Association, its highest award for a lifetime of scholarly achievement. In 2009, he also was elected an ICA Fellow, the International Communication Association's highest honor for career contributions to the study of human communication.  In 2011, he received the Distinguished Career Award from the Group Communication Division of the National Communication Association for outstanding contributions to the study of group communication. In 2013, Dave received the B. Aubrey Fisher Mentorship Award from the International Communication Association.
A past editor of the Journal of Applied Communication Research (1997-1999), Dave has been member of the editorial boards of 13 communication journals (under 24 different editors) since 1978, has he reviewed for numerous other journals including Administrative Science Quarterly, Journal of Language and Social Psychology, Human Relations, and Academy of Management Review, for Stanford University Press, and for numerous commercial publishers. A former chair of the International Communication Association's Interpersonal Communication Division (1986-1988) and chair of the National Communication Association's Interpersonal and Small Group Division (1996-1997), he also served as chair of the Organizational Communication Division (1998-2000) of the International Communication Association. Since 1975 Dave has been a paper reader and panel respondent on 42 occasions in those three divisions, and twice in the NCA's Applied Communication Division.   In 2006 he received the Fredric M. Jablin Outstanding Member Award from the Organizational Communication Division of the International Communication Association. A life member of ICA, NCA, and WSCA, and founding member of the Interdisciplinary Network for Group Research, he has been a member of external review teams for doctoral program and has served as an external referee for more than 50 personnel cases at 32 universities in the United States and abroad. In 2008 Dave's service to the discipline was recognized with the NCA Robert B. Kibler Memorial Award"for demonstrated dedication to excellence, commitment to the profession, concern for others, vision of what could be, acceptance of diversity and forthrightness."
Over the past thirty years, Dave also has consulted or provided pro bono assistance to more than 75 business, government, and health organization at 125 sites, and worked with 3500 participants, as a consultant, facilitator, trainer, or program evaluator.