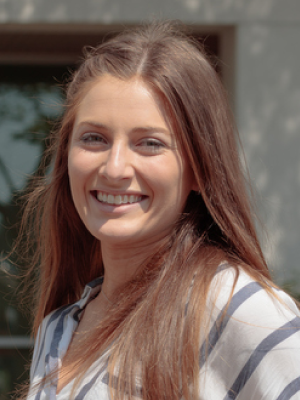 Hannah Overbye-Thompson's research interests lie in understanding the effects of algorithm bias, especially as it pertains to systemic inequalities among different groups. She also broadly works on projects related to race and politics in the mass media.
Bio
Hannah's research and theoretical interests are driven by the goal of understanding how to help people navigate an algorithmically mediated world. Her current research program focuses on how algorithm knowledge and the reinvention of technology can mitigate the negative effects of algorithmically driven bias. Her research often uses quantitative and computational methods to accomplish these goals. 
Prior to coming to UCSB, Hannah was the lab manager for Stanford's Psychophysiology Laboratory, where she worked on projects related to emotion regulation. She received her B.S. from UIUC in 2019, where her research focused on understanding the effects of racially biased fake news and disinformation.
Education
B.S. (2019), University of Illinois Urbana-Champaign, Psychology and Communication